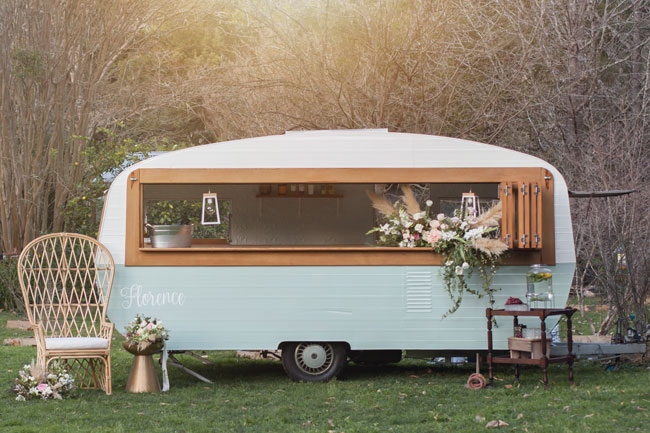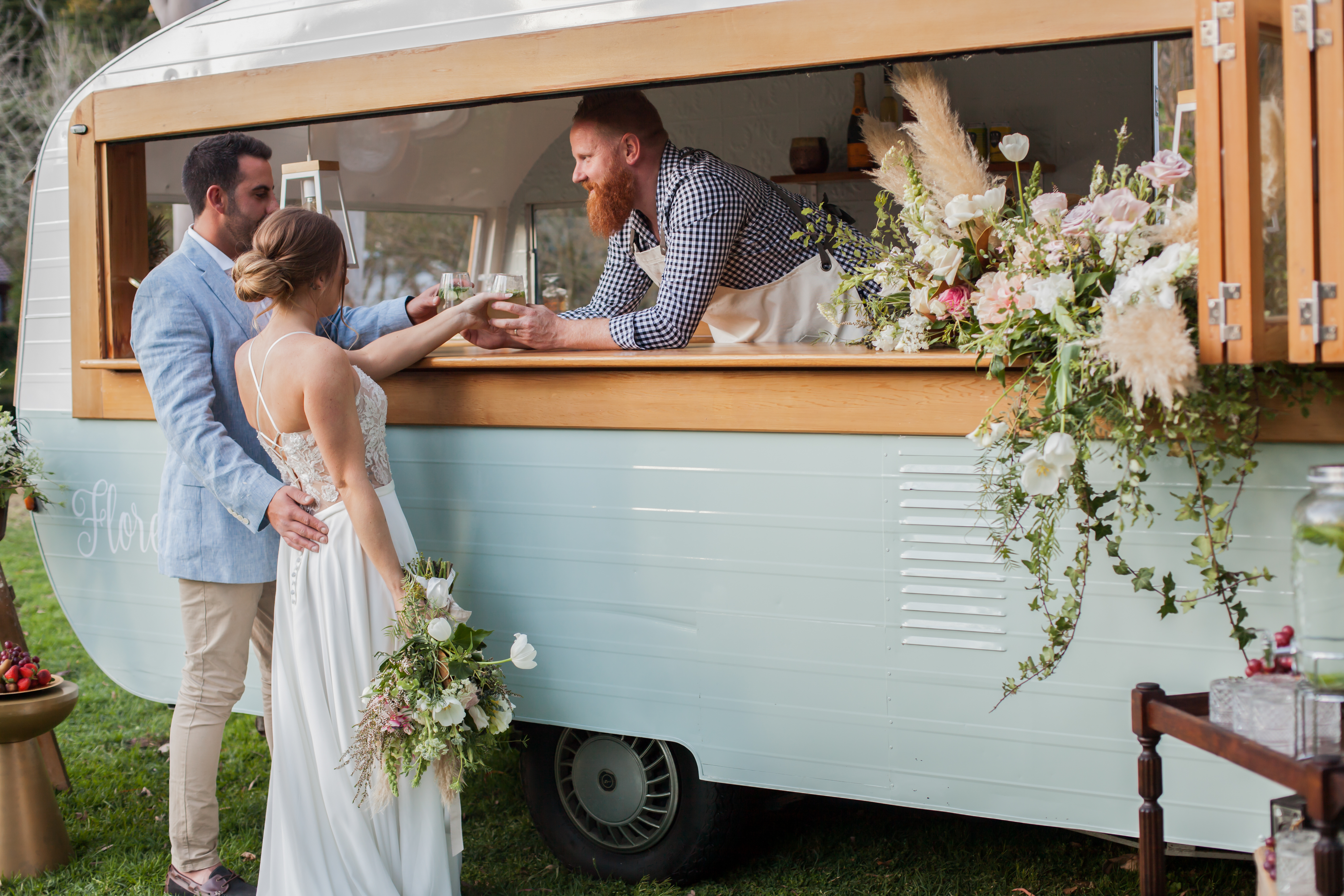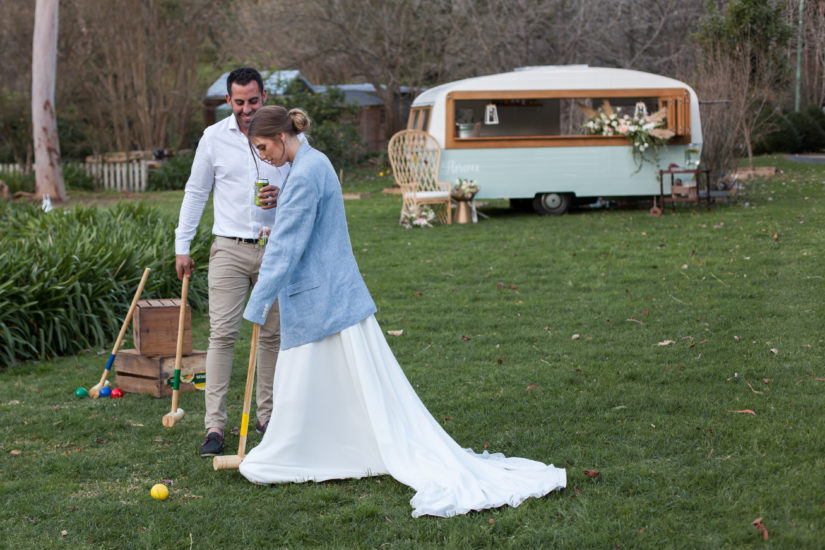 Meet Florence
Our Vintage Mobile Caravan Bar.
Florence is the creation of  husband and wife team Nathan and Alicia , who had the vision of transforming this weathered and neglected 1968 Franklin caravan to the beauty that she is today.  Florence was the perfect project combining  Nathan's extensive experience managing hotels, love of craft beer, cocktails and well anything alcoholic really plus Alicia's passion for weddings, events and love of all things Vintage.
Florence loves any excuse to party and will travel far and wide catering to weddings, birthday bashes and anything in between.
How does it all work you ask?
Hiring Memory Lane Weddings & Events will ensure your event is effortless. Florence will arrive on-site with professional bar staff who are passionate about great service, providing you with all your bar needs and creating the right vibe for your event. We serve to impress.
Florence is the perfect addition to your next event adding that special touch of charm and elegance. Her neutral pallet allows her to slip into any theme or style…  the possibilities are endless.
Florence requires a flat surface to set up on. She is 14ft long and 7ft wide and tall.
She requires a 15W power source to operate. If there is no power on site we can source a generator for you. Access to water is a bonus but not required.
If your event is being held on council land we need your letter of council approval before confirming your booking.
Florence is based on the Central Coast but is happy to travel anywhere in NSW. 50km travel is included in her hire price, additional travel fees will apply outside the 50km.
We have a minimum 3 hour hire for Florence – includes 3 hours of service plus set up and pack down:
Packages
Florence comes equipped with 2 RSA trained staff members to service your beverages from the van – if you would like table service while you are enjoying your meals, we can arrange additional bar staff.
All the glassware you require for service from Florence including wine, champagne, beer, tumblers, mason jars and highballs – if you require additional glassware for your tables, we can hire those out to you for an additional cost.
Florence is a BYO service, which means you get to select your favourite beverages. No boring standard beverage package for you.
We can help create personalised his and her cocktails, suggest wines that will match your menus and send you a beverage calculator to help with the ordering process. We are here to help and support you throughout your planning process.
We require the beverages chilled at least 24 hours prior to your event so we recommend hiring a cool room (we can do this for you if you wish)  
Think Florence would be the perfect addition to your next event, Great, we would love to provide your beverage service. Get in contact with us to discuss your plans and we will provide you with a personalised quote.
We require a 30% deposit to secure all bookings.
MLWE can tentatively hold your date for 14 days while you pay the deposit. Once the deposit has been paid you except our terms and conditions policy which includes our no cancelation policy, MLWE is happy to transfer your date if needed and is available, but we will not refund the deposit in the event of changing your mind. (we will send you our full T&C's when we send you an invoice)
We would love to hear about your upcoming event.
Every event is as unique as the person planning it – that's why Memory Lane Weddings & Events
take the time to understand exactly what you require from your special occasion.